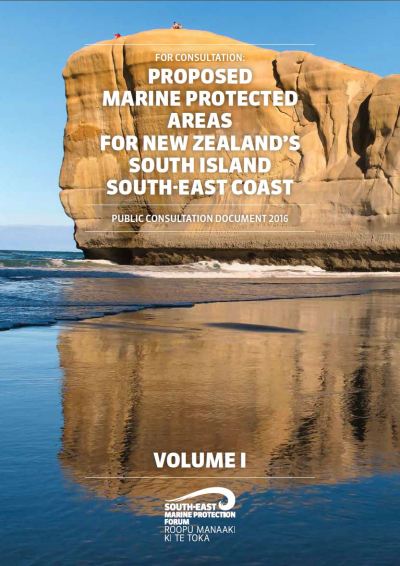 The Forum was appointed by the Ministers of Conservation and Primary Industries. The Forum's job is to recommend to the government what sites are deserving of marine protection and what type of marine protection the sites need. There are no predetermined sites for marine protection. The Forum will first consult widely with local communities and interest groups about marine protection. They will
also consider any available scientific information. Then, on the basis of that first stage of information gathering, the Forum will decide on draft marine protected areas, and will notify these recommendations for formal submissions. On the basis of all the information gathered through this process, the Forum will then make a final set of recommendations to the government, on what sites should be protected and what type of protection each site needs.
On the Forum web site there are explanations of the terms of reference, about the planning area, the forum member profiles and summary of informaton they are working with. The Forum currently is processing consultation feedback resulting form draft plans they released earlier in the year. The report on their draft areas recommended for protection is in the download list at the bottom of this page.
A habitat map produced of the planning area (from SeasSketch)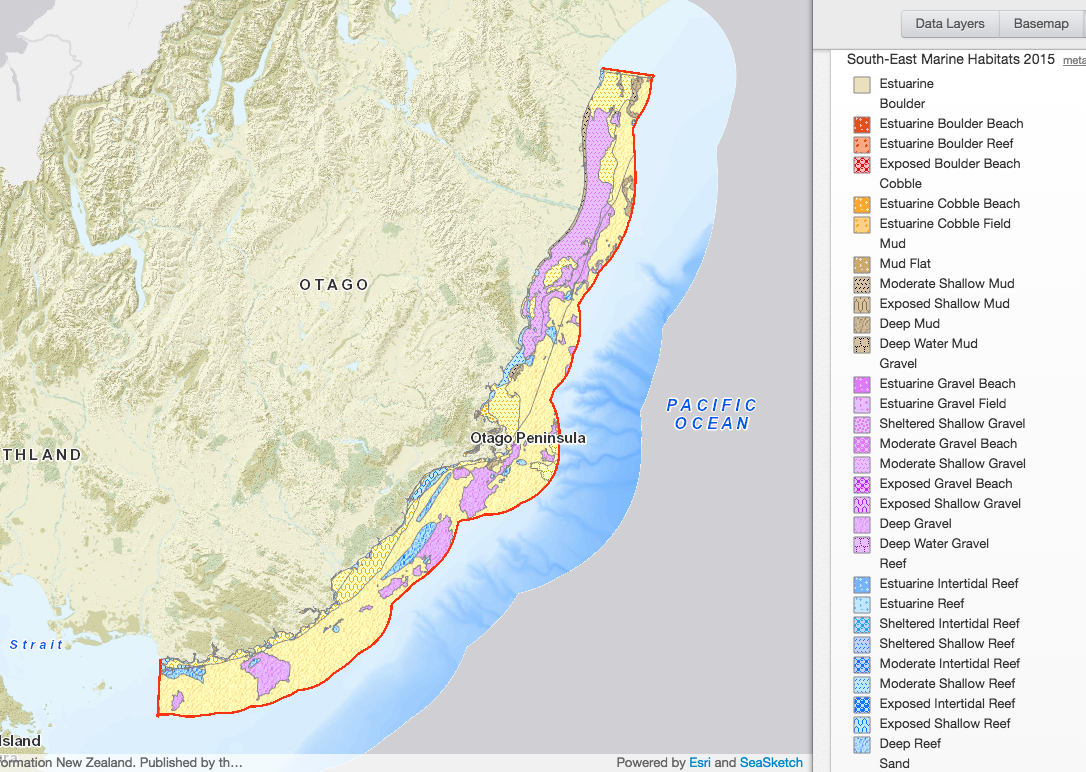 Otago forum using the online forum mapping system to support the design work and community consultation. You can visit the site and see the layers of information they are working with and view their proposed system of protected areas.
South Coast Marine Protection Forum SeaSketch Online Mapping site
SeaSketch allows users to view maps, 'sketch' areas and find out detailed information about the area, and share ideas and information. Click on the "take a tour" link at the top right of the window to learn about some of the features in SeaSketch. Creating an account and logging into SeaSketch will allow you to access additional features such as the sketching and sharing functions.
For more information on the work that the Forum members are doing visit the Otago Southeast Marine Protection Forum Facebook page
The map of current recommended areas of marine protection for the Otago coast (from SeaSketch)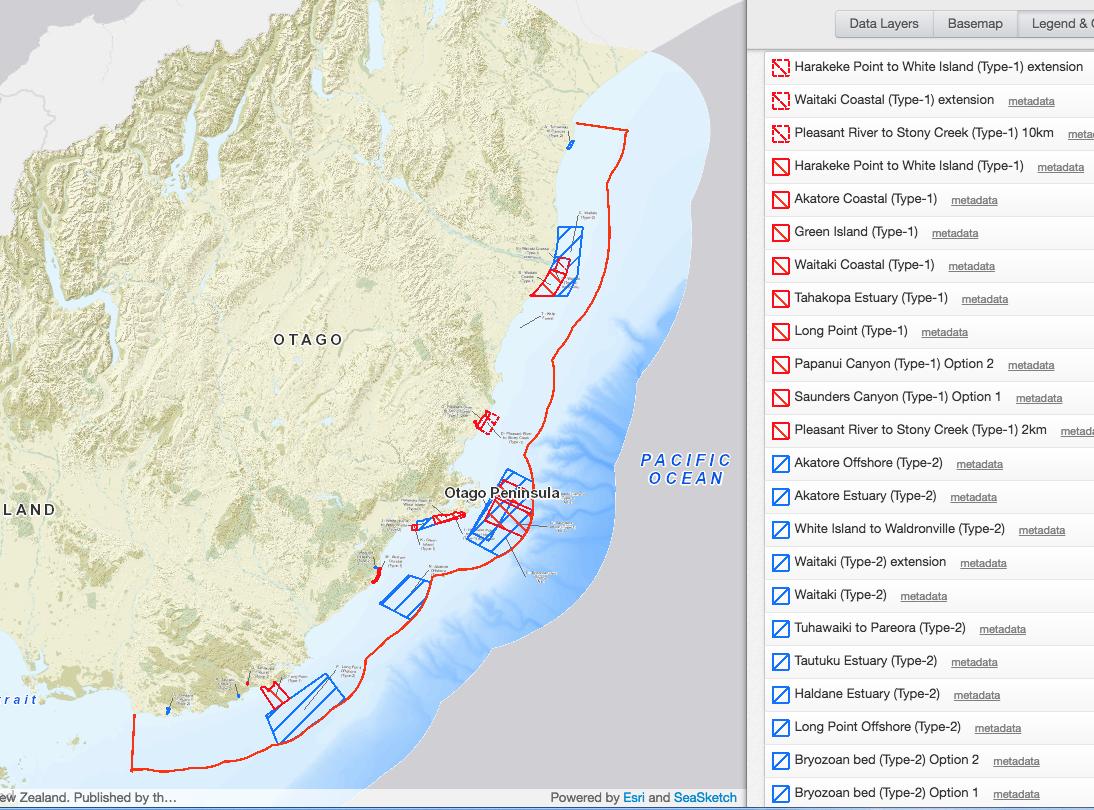 Other Information
In an interesting article in April 2015 the Otago Daily Times profiled the views of two of the key participants in the Otago forum, marine scientist Dr Chris Hepburn environment lawyer Maree Baker-Galloway who is the chairwoman of the Forum. Safe Our Seas
The Otago South Coast MPA Forum Document Archive