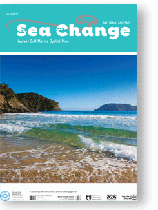 Sea Change is a bold attempt to bring together the Hauraki Gulf Marine Park Authority, the Auckland Council and stakeholders in order to achieve integrated planning for the future of the Hauraki Gulf marine area. After four years in the making, the country's first marine spatial plan was released on 6 December 2016 as a recommendation to the Government for implementation.
The Plan was produced by a multi-sector stakeholder working group after extensive community and iwi engagement and was approved by the Project Steering Group (the mana whenua-agency governance group) late November 2016.
Go to the Sea Change web site
The Plan can be viewed and downloaded in sections at the Sea Change Plan download site
SeaSketch
In the SeaChange process the use of a online mapping resource was introduced using a software package developed for the successful California Marine Protected Areas planning program. It has proved to be a significant aid to making spatial information available as well as facilitating use of the resource for participation input at the public level as well as for the various working groups.
Go to the SeaSketch Hauraki Gulf online mapping web page to view 67 informaton layers used in the spatial planning process.
A screen grab sample map of the Hauraki Gulf from the SeaSketch mapping system

A map from the Sea Change recommendation to Goverment report showing the full protection (marine reserve) areas in light yellow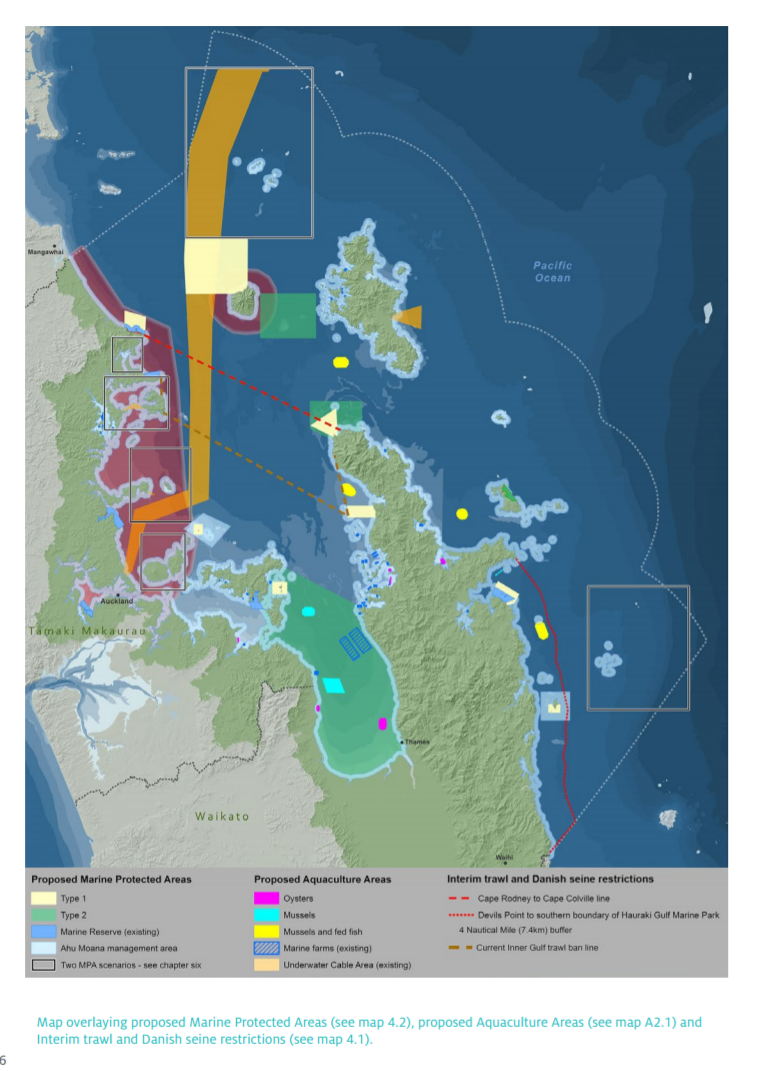 Did the Sea Change process hit the mark for conservation?
Time will provide an answer. However conservation interests have been critical of aspects of the process and of the outcomes. While most everyone agrees that a quality participatory process is needed for something as important and complex as integrated spatial planning for a place like the Hauraki Gulf with so many users and interests, at the end of day outcomes matter and now the Government will have to be the judge of the recommendations. Concerns have been aired about the conservation aspects of the process being handled in a late and rather adhoc manner in the long complex process. There have also been concerns expressed on the lack of specific goals for the process re conservation outcomes and the relatively small area that has in the end been represented in full no take marine reserves, (type 1 protection).
A recent article on the Stuff web site speaks abou these concerns and reports on an interview with Dr Roger Grace who was involved with the Sea Change process.
Marine Reserves May Go Begging Under Sea Change
Roger as part of his work submitted a report where he outlined the importance of marine reserves for the planning process and gave a recommendation and design of a representative network of marine reserves which would meet biodiversity and marine protected area policy goals and guidelines. See his report in the download archive list below.
Roger Grace's proposal for marine reserves given to the Sea Change process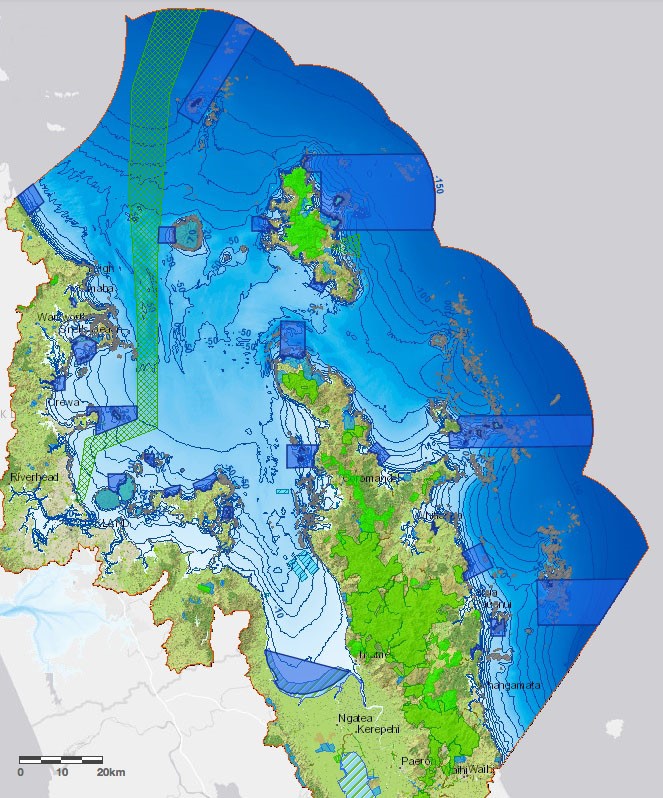 Hauraki Gulf Sea Change Document Archive
Search